Comprehensive Shotgun Metagenomic Analysis.
RTG Metagenomics delivers comprehensive shotgun metagenomics sequence analysis for accurate species frequency composition and protein searching.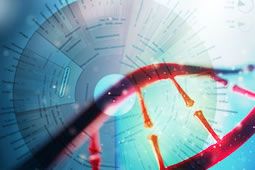 Key Features
Accurate sample composition and pathogen detection
Results that are easy to understand
Orders-of-magnitude faster time to result
Comprehensive Shotgun Metagenomic Analysis.
RTG Metagenomics species frequency capabilites, working on baseline alignment data from patented reference genome mapping, delivers abundance estimates of all species in a sample. The ability to exploit the entire genomic content of a microbial environment allows a broad phylogenetic distributions of known organisms to be interrogated, gaining species or strain-level resolution.
Gain Confidence with Detailed Accuracy Reporting.
The output of RTG Metagenomics is both comprehensive and allows for easy downstream interpretation with leading open-source and commercial visualization tools. Obtain error profiling and confidence intervals for every species detected in a microbial community structure.
Easily Generate Results in Minutes.
Patented analytics efficiently reduce the enormous computational requirements of translated searching, producing results an order-of-magnitude faster than alternative methods. The platfrom fits seamlessly into single node, appliance, or distributed compute grid infrastructure to fit your organization's setup. RTG Metagenomics can be run on commodity hardware either at your own site or in a hosted cloud, with results delivered from a single click in mere minutes.